W4B - 2007-02-14 - Zdenka Podkapova - Go out
photos: 4Aspect: 3328 х 4992
Количество : 39 шт
Size: 60,6 мб
gigapeta.com
~ Patio Princess ~
Release Date: Mar 20, 2003
Images: 91
Featuring: Zdenka Podkapova
https://www.backbook.me/go/?id=1&d=&f=/files/25043512/zdkbrapntot.zip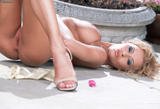 ~ Silver Outfit ~
Release Date: Nov 30, 2002
Images: 104
Featuring: Zdenka Podkapova
https://www.backbook.me/go/?id=1&d=&f=/files/24892223/zdkslvrdr.zip
c twistys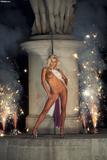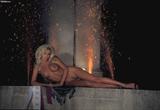 41pics 6258 KB
https://www.backbook.me/go/?id=1&d=&f=/files/18091823/set6020.zip
c twistys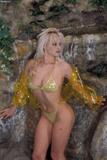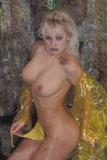 114pics 20373 KB
https://www.backbook.me/go/?id=1&d=&f=/files/18091567/set6000.zip
What kind of lingerie do you like best?
It's different. When I go to sleep, I really like to wear some kind of baby doll. But during the day I prefer to wear cotton lingerie. Of course, when I wear a sexy dress, I like to wear sexy lingerie to go with it.


Do you like roses?
I like all kinds of flowers, but I like lillies the best.


Let me know the names of the DVD's you have done.
I have made just a few videos. It's not my favorite job. You know that I prefer pictures, but here are the names:

Penthouse Playoff 2001
Penthouse Pet of the Year 2001
Andrew Blake -- Secret Paris
Andrew Blake -- Decadence
Mystique -- Hottest Women on Earth

I made some new videos in 2004, but they are not ready yet. I will keep you informed.



What do like to do to relax?
I love a full bath with hot water. And, of course, I like to sleep a lot, so my alarm clock is my enemy.



Do you have any phobias?
Nothing special. I have a small phobia for some kinds of bugs. I don't like flying insects, for example. They give me nightmares.



How many e-mails do you receive every day?
I receive a lot of e-mails every day, but how much depends on the day. Of course, I get a lot of e-mail from my fans, but I also get a lot of Spam, too :-( . Spam drives me crazy, so I'm thinking about what changes I can make to protect my mailbox from Spam.



Have you ever had sex with a girl?
No, I have not, and I'm not interested in this kind of experience. I love boys.
Do you have any friends who are models?
You know, in this business it's really hard to find good friends. But, finally, I found two. The first one is Nissa Hall. I met her about four years ago. She was in the modeling business too and we became very good friends. We are still very close. She lives in the
Los Angeles area, and although we live far apart, we still stay in contact by cell phone and e-mail. The second one is Aria Giovanni, Penthouse Pet. She is my very good friend, and every time I'm in town where she lives, we go and have a nice dinner together.

Is it true that Aria Giovanni is married?
Yes, it is true :-) . I was invited to her wedding, but I could not fly over for her wedding. This was sad because I could not see her or a lot of other people I know from the business :-( .

Have you met any bad people in your modeling career?
Ohhhh, yes. This business is very hard and I still meet a lot of different people. Some of them are OK, but some are not. It is very dangerous for young girls who are new in the business. They do not speak English, and usually, they are alone on their trips, and lots of bad things can happen after the job. I still never know what will happen and what life will bring my way. Right now, I've been in the business for awhile, so I usually know what's going on after the first business meeting :-)) . I can usually tell if somebody is serious or not. Also, I now have a lot of contacts in the business, so I check references first, etc.

I have found you on different escort websites. Do you do escort service?
No, I do not! If you find some of this shit going on, people who use my pictures, please let me know and I will shoot them down. This makes me so angry because they just use my pics and offer me out, like an escort girl. Usually what they write there is just bullshit. For example, if someone were interested in hiring me, of course, that would be impossible, because I don't do that sort of thing. They would say that right now, this particular girl is sick or unavailable, but we can offer you another girl, etc. So I am very interested in what they tell people. It's all just bullshit, as I have told you.

Did you have some offers from escort services?
Yes, I have. I have received some offers from different companies. They have offered me lots of money, but ... money is NOT everything. I'm just a professional model... that's all.

What do you think of your beauty?
I don't think I'm especially beautiful. I see my face, my body, etc. in different eyes, so I think I'm normal. Beauty is just very superficial. In this century, about 90% of women can be good looking... it's just a matter of taking an interest in your appearance, knowing how to bring out your good points, and taking care of yourself.

Why did you stop working with Suze Randall?
I stopped working with her three years ago, in 2002. First thing is that I'm no longer comfortable with her pictures. But I like her lights a lot. She is one of the best in this industry. But I lost inspiration to work with her. As I have said, I prefer fine art photographers, who try to create new and interesting images. I don't like photographers who just shoot pictures for money. With this kind of photographer, you are just a product. You're not a human being, just walking money.

On what basis do you choose your photographers?
First, I look at a lot of samples of their work, because, of course, I do not know all photographers personally. But I like to give lots of chances to new photographers, too, because different eyes, different ideas, etc. and usually the shoots are lots of fun, too.

What perfume do you like the best?
I've been collecting empty perfume flasks for about 6 years. Currently, there are about 250 - 300 flasks in my collection :-). So, I like lots of different kinds of perfume. Still, among my favorites are:

Armani -- Gio
Hugo Boss -- Deep Red
Burberry -- Week end
Trussardi -- Jeans
Gucci -- Eau de Parfum II

My best friend gave me a very rare piece. This perfume was made by a company called D'orsay and is called Milord. It is full perfume and was made in 1925. I'm very happy with this piece.

Do you like blond jokes?
Yes, some of them are very funny. Why not? What is sad is that some of them are more
true than funny :-))) .
Does your family accept your type of work?
When I was 18 years old, I was little bit afraid of how my parents would react.
But I have a good relationship with my parents and my mother knows that I have my limits. I do erotic pictures, but I don't do porn. I like Glamour, Playboy and Penthouse style pictures. Now my mother is one of my biggest fans and usually she is the first
to see my new pictorials. :-) I always enjoyed professional photography of beautiful nudes and that's the limit for me. I have received many offers from the porn industry
but I have always turned them down.

Eroticism's wonderful but that's as far as it goes for me but I don't condemn pornography or those who practice it. Everyone should do what makes them happy or what earns them the money they need to live on.

Do you have brothers or sisters?
I have two brothers. One is seven years older than me and the other is ten years older.
We get along, but are living very different lives. I think my brothers are proud of me because their friends are always bugging them for signed posters and magazines or calendars and stuff like that..

Do you have a pet?
Yes I have. I have a dog (Chihuahua) he is four years old and he is very sweet.
I love him very much he is my sweetheart.

How do you take care of your body?
My training as a professional gymnast certainly helps. These days I try and spend free time at the gym. I don't want big muscles but I do want to keep my body firm and trim..

Are you smoker in real life or do you only smoke for your photoshoots?
And which brand do you smoke?
Yes I'm a smoker :-( but I want to stop!!! but it's not easy. :-( I smoke
Davidoff Lights, a German brand.

Are you married and do you have children?
I'm not married and I don't have children.
I would like to have kids but not at this point in my life :-)

Have you had plastic surgery?
No I have not. Some have asked if I have silicon implants but I'm 100% natural and
that's how I like it! But I understand that some girls get a real boost in self-confidence from getting boob jobs and that's okay.

What's your favorite food and drink? Do you like cooking?
Usually I cook traditional Czech food but I don't mind fast food from time to time.
I like chicken (KFC) and Chinese food and my favorite drink is White Zinfandel from California.

What kind of movies and music do you like?
I don't have a favorite movie. I like movies that are based on true stories and I like documentaries. My musical tastes are varied depending on how I'm feeling. Some of my
favorite bands are U2, Tears for Fears, Paul Young, INXS, Tina Turner. I like dance music too but not commercial disco music like Brittney Spears , T-Boyz .....

Are you an owner of Glamour Coffee Bar and can I see you there?
Yes I own 50% and yes you can see me there. I'm there quite often when I have free time.

When is your birthday?
6th of August, 1977.

What qualities do you look for in a man?
I think that nobody's perfect :-). Looks don't count for much with me because
beauty is transient.For me it's more important that the man is congenial and has life experience. If he has clean shoes and clean hands that's always a good sign.

What are your worst traits?
Sometimes I can be very stubborn and sometimes lazy about certain things.
But stubbornness is definitely my worst trait.


What traits that you don't like in others?
Arrogance, envy or pride.

What are your hobbies?
Playing darts and bowling. But my biggest hobby is working with my computer.


It is true, that you do your website yourself? (Definitely the truth!)
This website sexy-zdenka.com is my only official website.
Any others are unofficial and usually their members areas only feature old pictures or pictures that can be found on the net for free.

I prepare sexy-zdenka.com all by myself with my webmaster and you can only find new and exclusive pictorials and videos here at my official website. I do about 80% of the work myself. Some of you don't believe me but it's true, I really do!!!. Of course I have my webmaster who I've worked with for more than four years, but nowadays he only prepares technical stuff for me. I learned the ropes from him and now I'm very happy that I can prepare everything on my website by myself.

I want you all to know that I read all emails and if I have a chance I usually write you back very soon so don't hesitate to write to me. All emails come directly to me!!!
And I will be very glad to read your comments.

How long do you want stay in the business and what will you do when you stop
modeling?
I'm not sure how long I will be in the business but I want to continue as long as possible.
I'm staying in shape so hopefully I've got a few more years in me.
As for the future. My dream is to be a photographer and open my own studio and shoot new girls for my official website.

with Love Zdenka
My name is Zdenka Podkapova and I'm from the Czech Republic in Europe.
I live in the second capital city, called Brno. I'm 27 years old and I've been in the business for nine years.

When I was younger I never thought or imagined I would become a successful model.
I was a professional gymnast for more than ten years and sport was my whole world.
I wasn't the best gymnast in the world but I did have some success; I was in the Czech national team for five years and I became the Czech national champion four times during my young career.

But when I gave up gymnastics my life completely changed and I began another new
and exciting chapter. At 18 I was approached by a photographer, but I hung back because I was studying Economics at the time. When I finished school
I contacted him and we made some test pictures. At that point I was still unsure,
but he liked my look and we went from there.

My first professional photoshoot was in October 1996 on Gran Canaria Island.
We worked flat out every day for two weeks shooting new pictorials.
It was a very good experience for me and I learned a lot there. When we got back to
the Czech Republic I started to collaborate with this photographer not just as a model but as a computer assistant and later as a make-up artist. We were good friends and worked very hard together for two years. Later I grew more ambitious and tried contacting USA Penthouse. It worked and I soon went to work with them.

My first pictorials for USA Penthouse came out in April 1998. I was chosen as Penthouse Pet of the Month. Two years later I won USA Penthouse Pet of the Year 2001. I never thought that I could win. It was a very big surprise for me and I cried like a baby.
I was the first girl in history from the Czech Republic to win the title of Pet of the Year and only the second girl from Europe.

I loved working with Penthouse because their team was very professional. Many people have asked me if this title (Pet of the Year) changed my life. It didn't exactly change my life, but it did bring me better exposure and open a lot of doors; new and better
jobs and a chance to meet really interesting people. I got many offers from many magazines like Maxim, Esquire, Front etc., which were interested in publishing my
pictures and I also received very interesting offers for different campaigns.

One of my favorite photographers is Christophe Mourthe. I love the variety in his art.
He prefers to collaborate with only a handful of select models. I'm so glad we hit it off.
I love to work with him. He is regarded as one of the best fetish photographers in the world. He's a really nice person and what I really like about him is that he's not just running a factory line of erotic pictures for the net like so many other erotic photographers.

with Love Zdenka
Zdenka Podkapova
Веб site -
https://www.sexy-zdenka.com/
С детства Зденка начала заниматься художественной гиманстикой. В течении пяти лет Зденка входила в состав чешской сборной по художественной гимнастике. В начале 90-х Зденка выиграла юношеское первенство по художественной гимнастике и стала чемпионкой страны.
В 18 лет Зденка уходит из спорта. В 1996 году она участвует в своей первой photoссесии на Канарских островах. В 1998 году ее photoграфии впервые публикуют в USA.
С этого момента Зденка начинает много сниматься для мужских журналов. В 2001 году она становится «Pet Of The Year» журнала «Penthouse» («Любимица года»). Она снимается в фильмах для журнала.
После этого она появляется на обложках журналов «Perfect 10», «Perfection», «Esquire», «QUO», «Ironman», «Front» и «Maxim».
Несмотря на то, что Зденка участвует в откровенных photoсессиях и фильмах для взрослых, она является актрисой так называемого «мягкого порно» (англ. soft porno), то есть на экране и photoграфиях нет половых актов с ее участием.
Фильмография!
< Felicity Fey
Kerry Marie >